Introductory video for Papers 3 for iOS
We have completely re-written Papers 3 for iOS that introduces many new exciting features that have been on the roadmap for a long time. Our app is now free and you can download it here.
So what can you expect in Papers 3 for iPhone/iPad?
new, clean and fresh UI

Dropbox syncing: sync your library across multiple iOS devices and with Papers 3 for Mac and Papers for Windows (version 1.5)

new clear search view with 25+ repositories and unified search option

easy way to import one or multiple search results to your library

New PDF reader with annotation modes, including free-hand annotations

search within PDF

Easy way to sort and organise your library with collections, keywords, labels and flags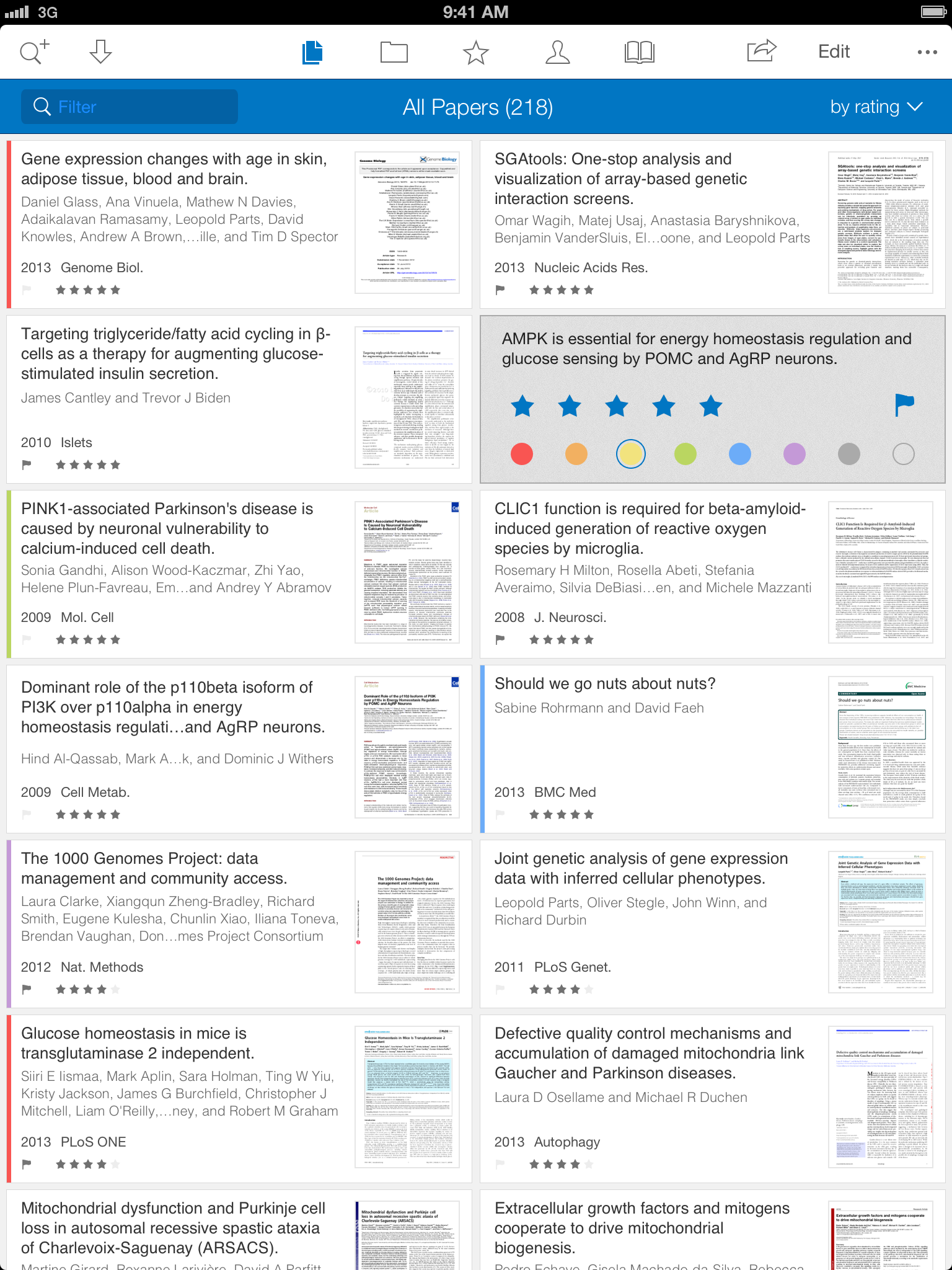 To get a better feel about Papers 3 for iOS, have a look at this introductory video: Introducing Papers 3 for iOS