How to set up syncing on Papers for Mac
These instructions apply to version Papers for Mac version 3.4.0 (374) and above
How to set up syncing during the first run?
Open Papers first run wizard.
Select 'Create New Library'.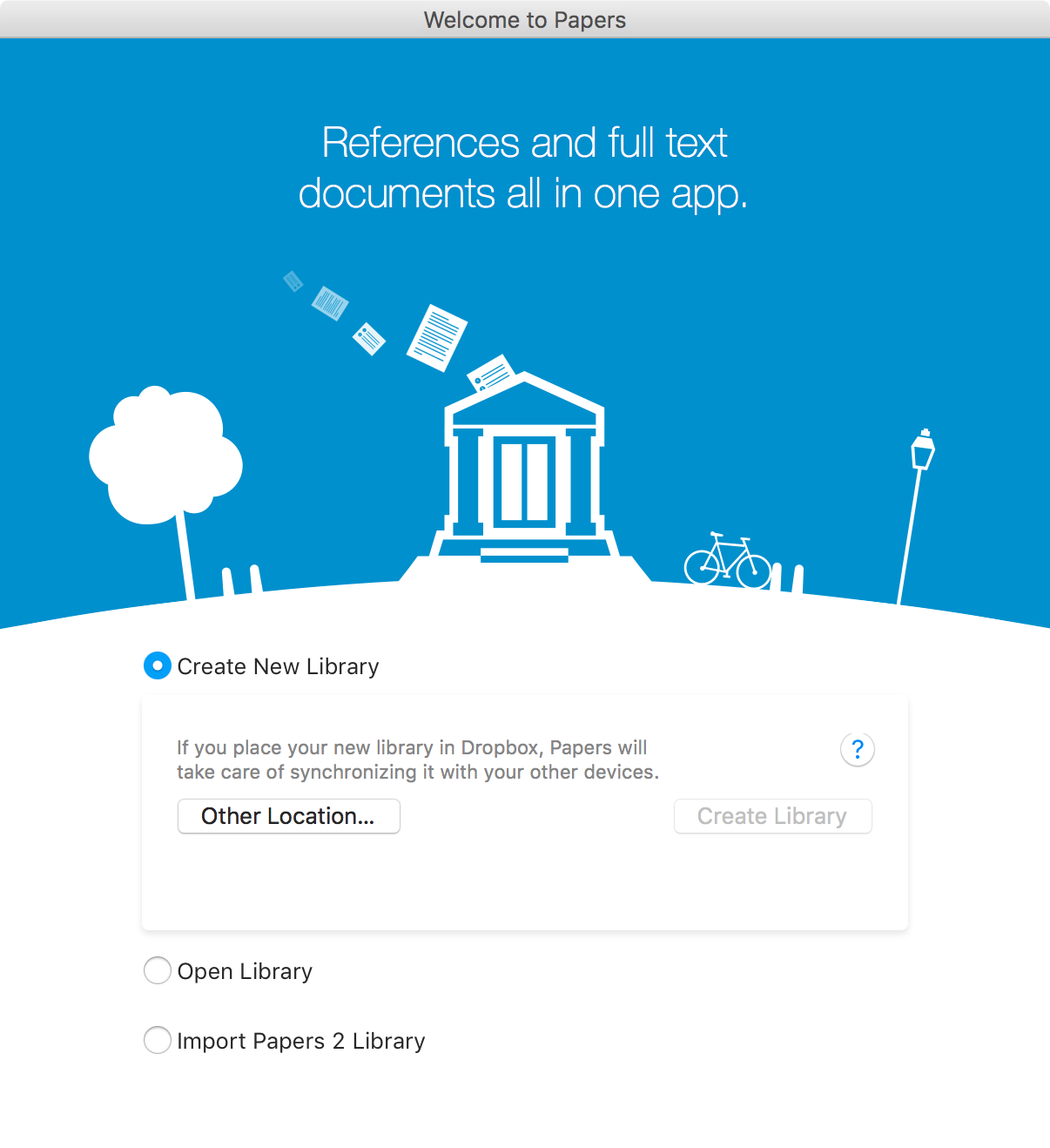 Choose 'Other Location...'.
Navigate to Dropbox. You can either create a Papers library to the root of Dropbox or inside a new folder.
Once you have selected the desired library location, click 'New Library'.
Syncing is automatically enabled for you and get a notification that library has been stored in a network location.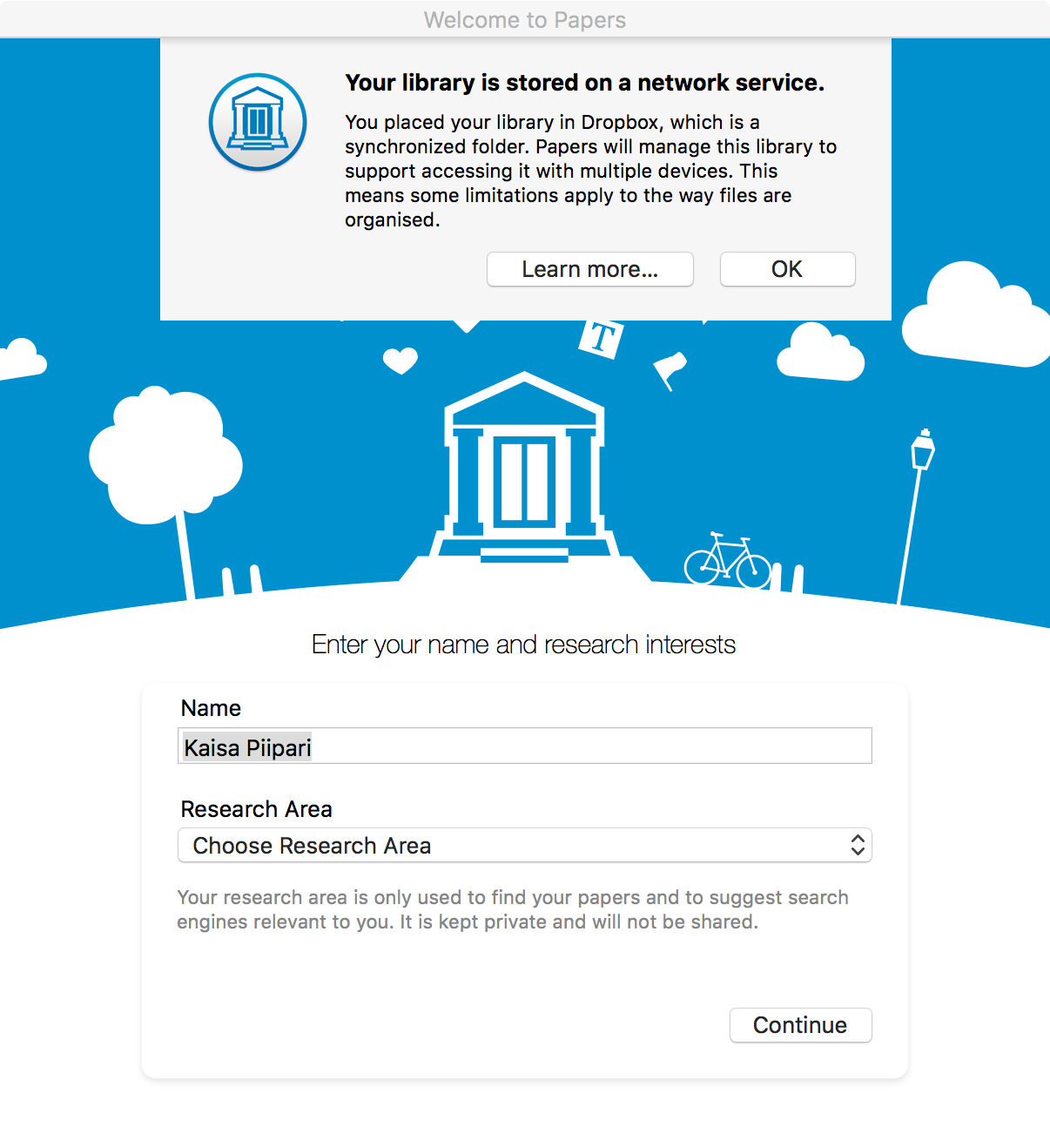 You can complete the first run experience by entering your name and research interest.
In the last screen you can sign up for a Papers account or sign in with an existing Papers account.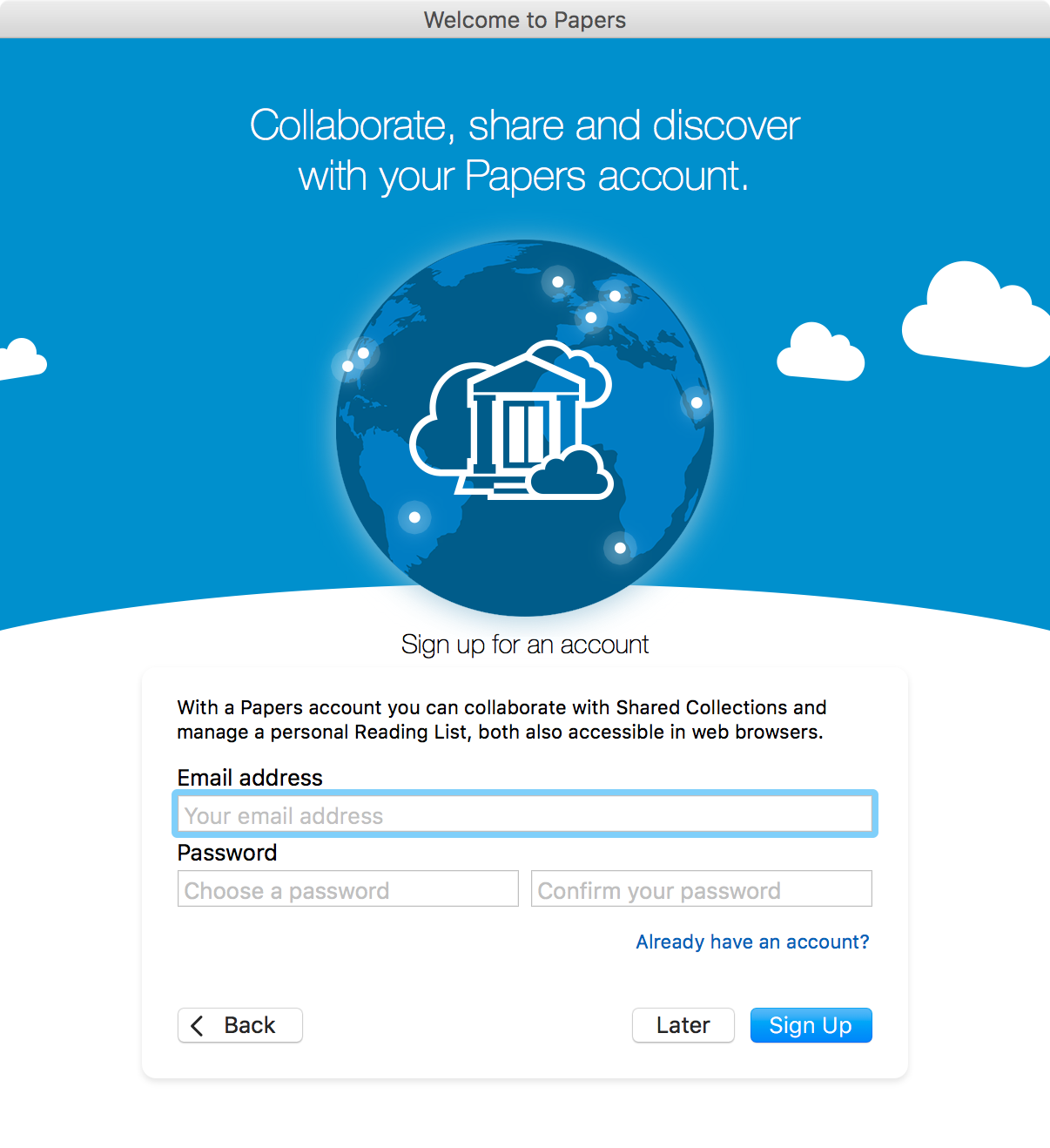 How to start syncing your existing library?
If you currently have your Papers library in a local folder on your computer, for example in the Documents folder and you would like to start using Dropbox syncing instead, follow the below steps.
Navigate to your current Papers library location. If you are unsure where it is located, you can see this in Papers Preferences > Library.
Close Papers and Citations.
Drag, or cut and paste the whole Library.papers3 folder to Dropbox.
Open Papers again.
Syncing is automatically enabled and Papers notifies you that the library is stored in a network location.