Matching an article in Papers 3 for Windows
There are different ways of adding new documents to your Papers library. When you are not importing papers directly from a repository using the Search function, for instance when dragging and dropping them to Papers, you may not see any metadata displayed in the inspector window for the paper. This is where the matching function comes into play!
Matching a paper
Once you imported a paper and would like to match it to extract the metadata from a repository, start by selecting the paper in question in your library.

Click on the Match icon at the bottom of the screen.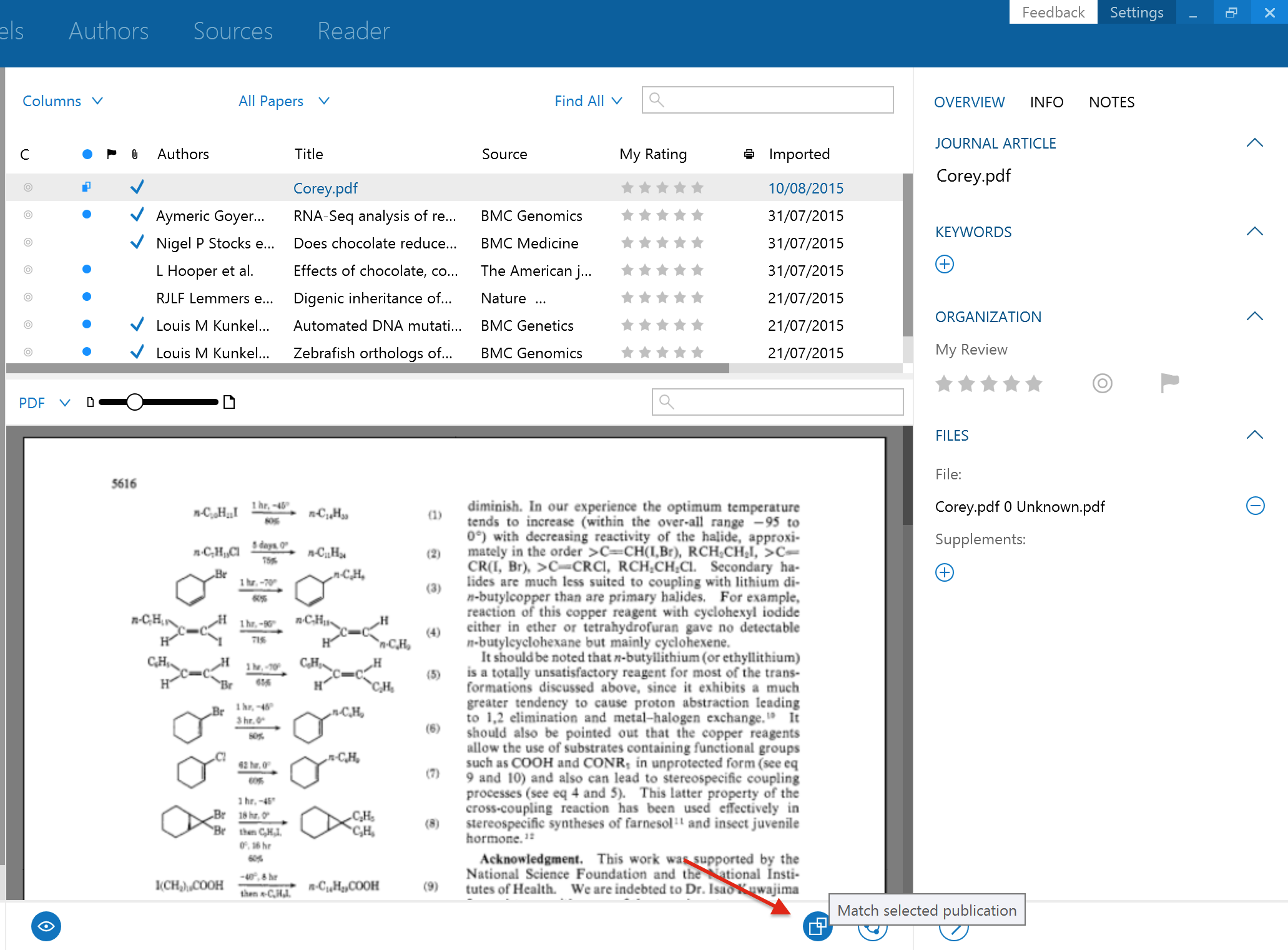 Papers will now open a search window, and use the search engines that you have set up as your favourites, to start matching.

Check if the article you are trying to match corresponds to any of the records returned from the search. If not enter the title/author/year etc.

Select the record that matches your article (carefully ensure you are selecting the correct record!) and click on the Match button below the search results.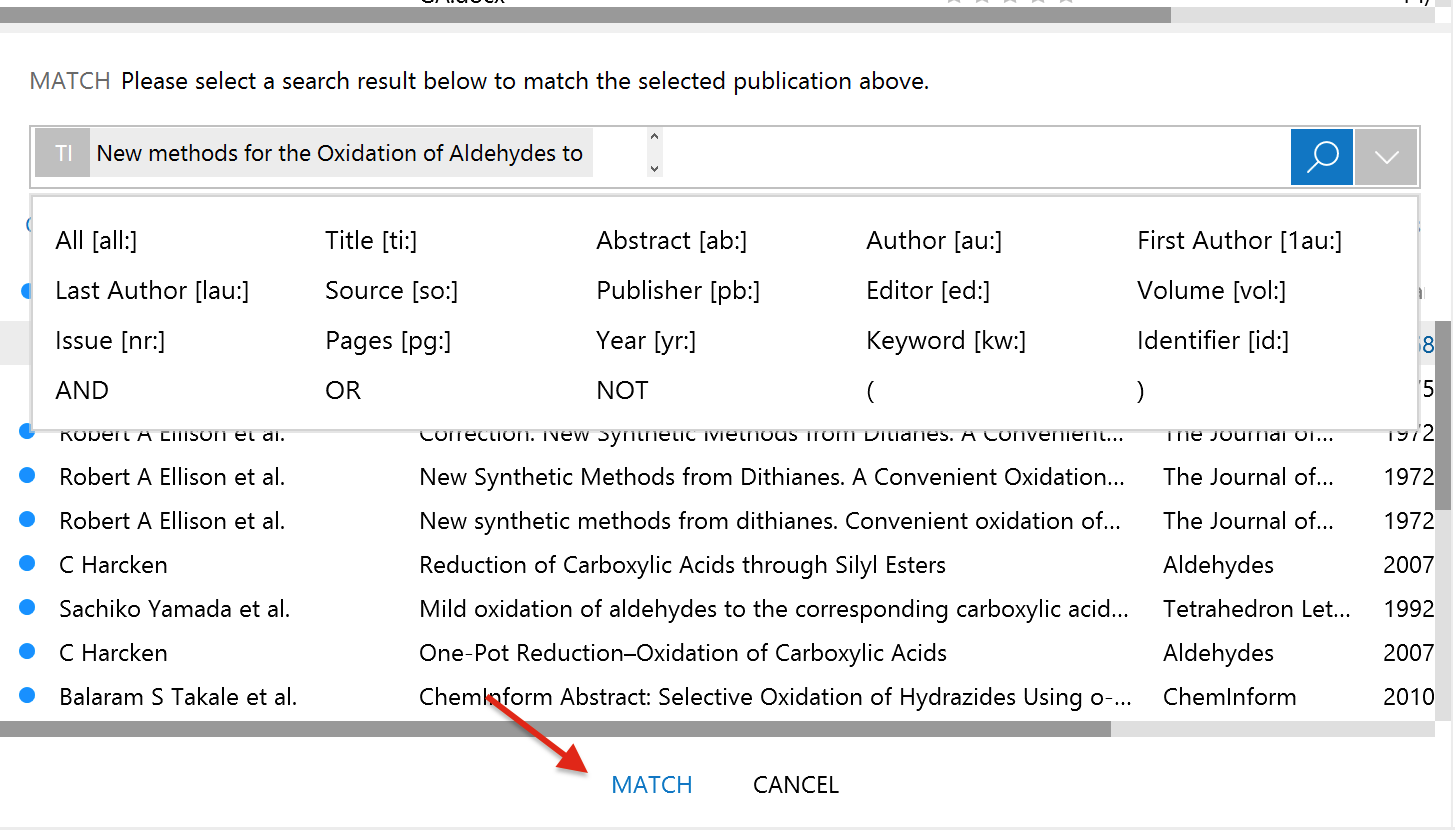 Papers will import and save all the corrected metadata for your article.