How to manage the main library view in Papers 3 for Windows
You can choose from two different options how your library data is displayed in your library; column or list.
The column view allows you to observe multiple pieces of information on your document such as when it was imported, the URL, the editors etc. The list view allows you see to more of the title of your document, source and authors.
To change how you're documents are viewed, go to the top panel on your library and select 'List' or 'Column'.

In column view, you can add/change the headings displayed by right clicking on the headings.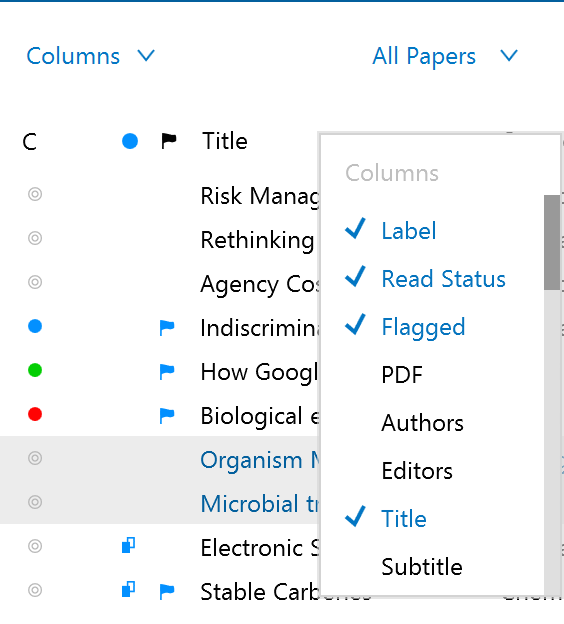 To hide the preview window in the library mode, click on the eye icon at the bottom of the screen.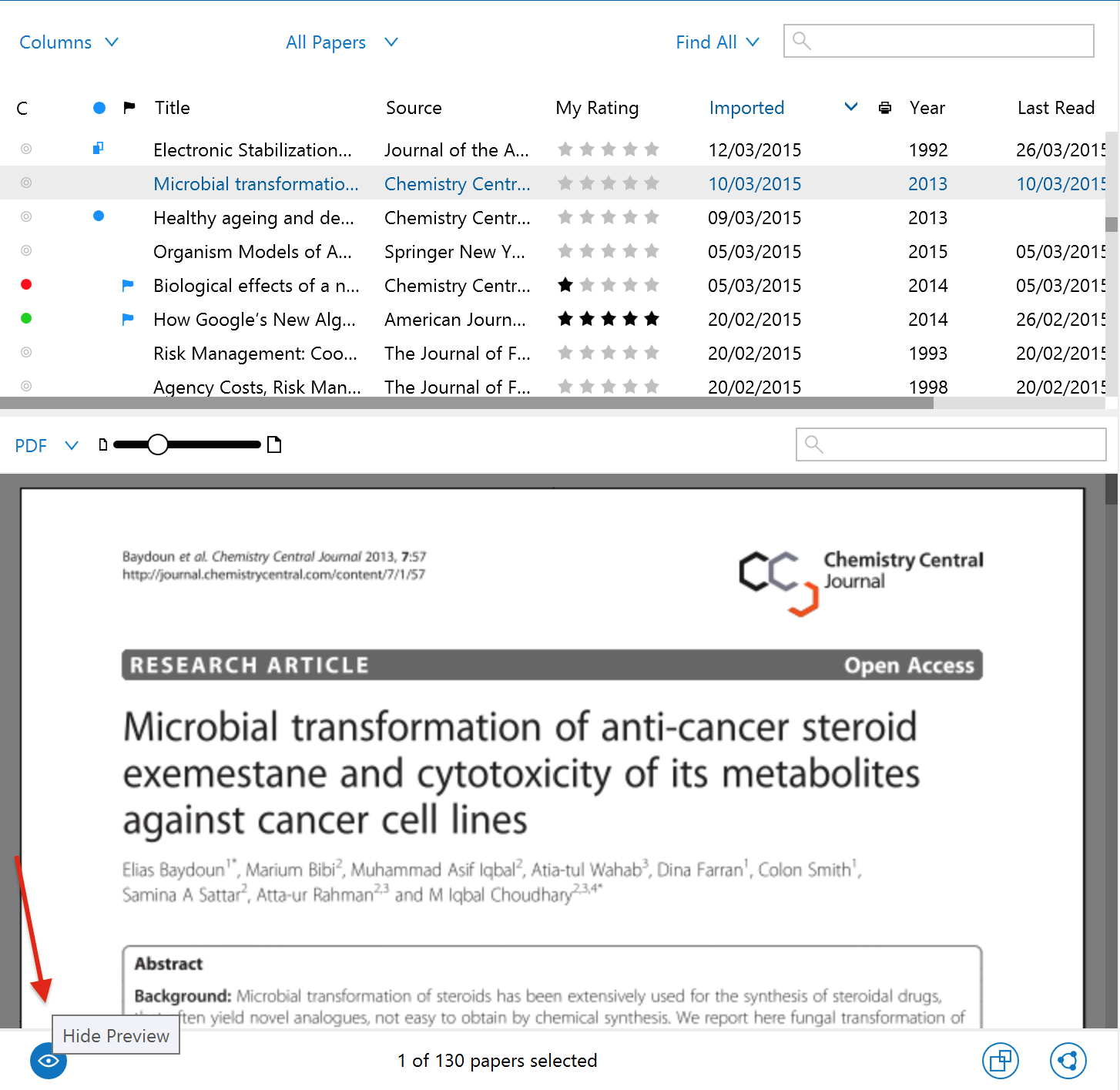 Sort and filter your Papers library data
In both view modes you can use the pop down filter to specify what kind of library data is shown in your library view.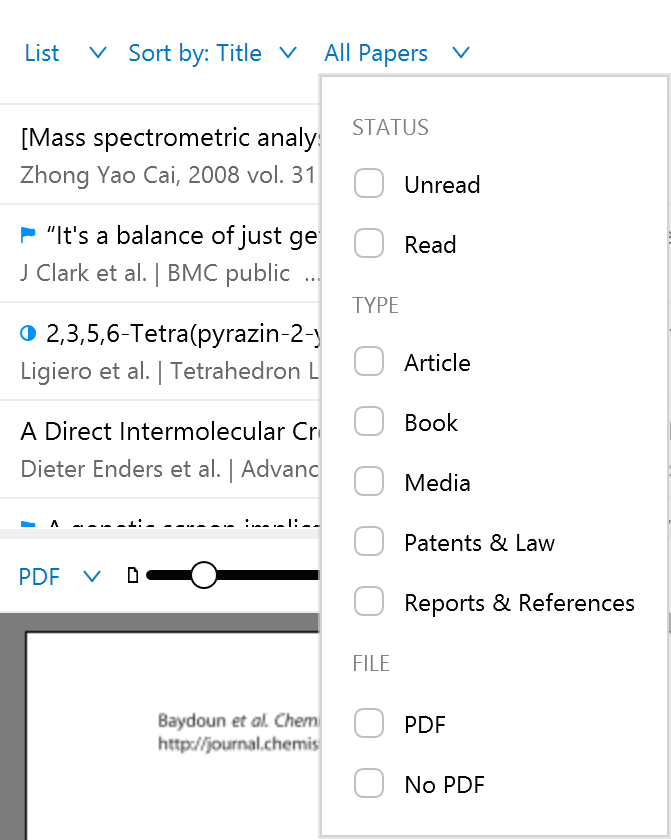 You can also sort how your library data is sorted. In the column mode simply click on the heading by which you would like the documents to sort in order of. In the view mode chose the pop-down menu to sort your library.