How to manage and organise your library with Collections, keywords, labels and ratings - Papers 3 for Windows
Collections and Smart collections in Papers 3 for Windows
Keep your library organised with manual and smart collections in your main library view. Click on the '+' icon in the bottom-left corner to create a new manual or smart collection. You can also add a new collection by right clicking on a document and select 'Add to Collection->'.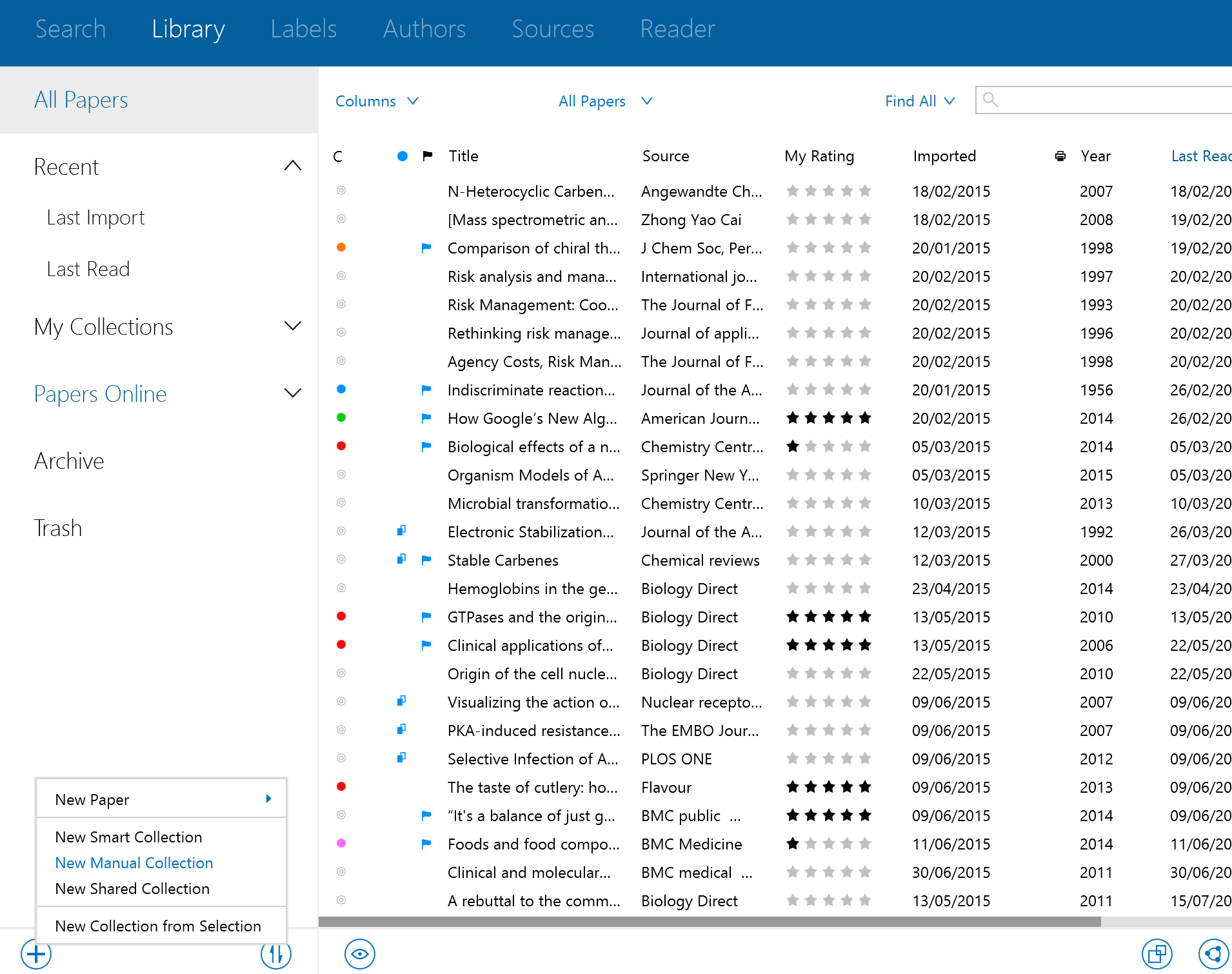 You can drag a paper or a group of papers from your library to a manual collection in the source list on the left.
Smart collections are created based on parameters you select. Articles currently in your library are added to smart collections automatically, and any new articles you import will be added automatically as well if they meet the parameters.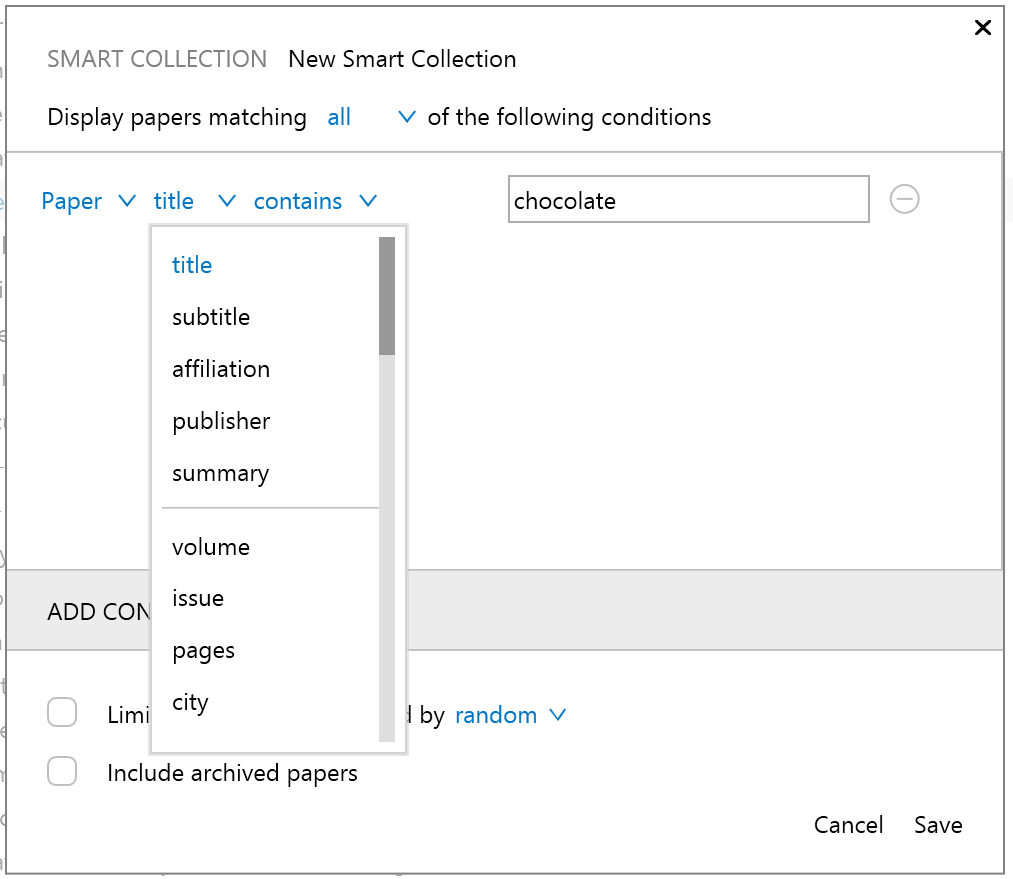 Keywords
Create and add Keywords to your papers in the Inspector.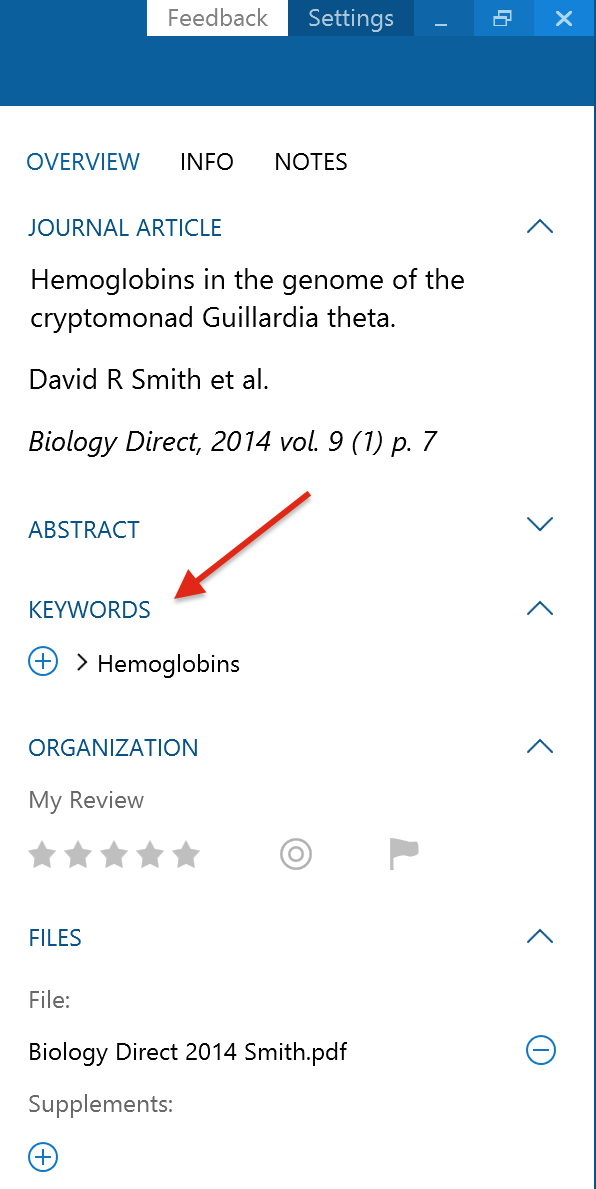 Labels
You can also manage your keywords in the Labels tab. You can also view papers with certain star ratings, colour labels and flagged status in the Labels tab.